Agriculture Republic and Digital Dera featured in The NEWS on Sunday (TNS) by the NEWS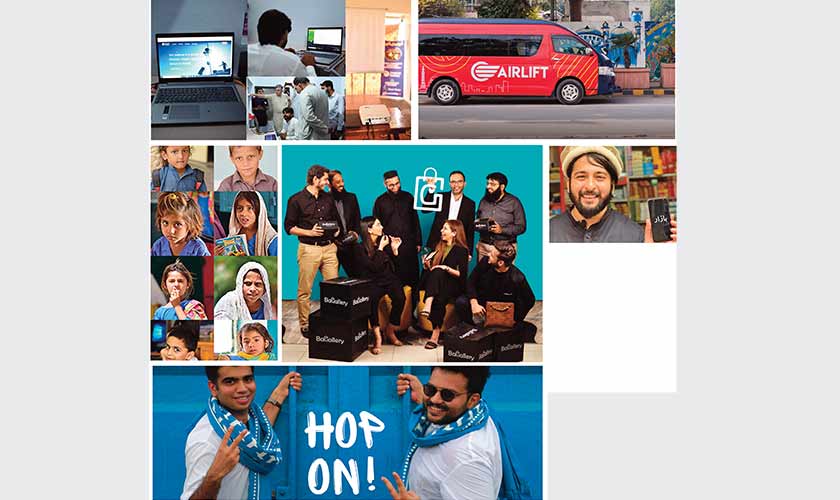 Excerpt on Agriculture Republic and Digital Dera: 
Startup with a bang TNS 
Section: Shehr
December 26, 2021
A nano rural data centre  Agriculture Republic places AgriTech and the rural small farmer on the national startup scene in Pakistan.
It's a smart-farming AgriTech startup by Lahore-based public policy entrepreneur, Fouad Riaz Bajwa (CEO and co-founder), and Pakpattan-based progressive farmer, Aamer Hayat Bhandara (COO and co-founder).  Agriculture Republic emerged in 2021 as a food security public policy innovation space carrying out the much-needed dialogue addressing the gaps in the agriculture sector in Pakistan amid the Covid-19 pandemic. It has over 200 public, private, and civil society actors from across the country.  
In October this year, Agriculture Republic launched Pakistan's first smart village network called Digital Dera at Chak 26 Sp, in Pakpattan. It provides digital services to small farmers.  The startup is looking to launch more connected smart villages across the region in the next year. The Digital Deras will act as smart agriculture brains, connecting villages to the internet and offering digital services as part of the startups farming input services.
Technology helps in bridging the gap between the haves and the have-nots but this gap can hinder access to and progress in the field of technology itself. 
Achieving technological advancements remains a challenge due to the affordability issue, because not everyone can have ease of access (to technology).  Agriculture, as we are aware of, is a major pillar of our economy. More than 65 percent of our population is associated with this sector. But the sector does not seem capable of handling weather fluctuations, lack of resources, ever-increasing population, and the unpredictable demand-supply curve. Going digital can help encounter some of these challenges, and provide solutions. 
Digital Dera is enabling the emergence of small farmers as digital kisaans by helping them gather information on weather, pricing, access to markets, and determining soil and moisture content etc, in order to make informed decisions with regard to sowing and irrigation etc.  Digital Dera gathers critical data and information about crops such as which crops are higher-yielding and in-demand, which fields are depleting their soil richness, how much area for crops is required, what are the temperature and weather conditions requirements for a crop, what time of the year is most suitable for that particular crop, what is the country's demand for a particular crop, and so on. It acts as a nano rural data centre.
But data-gathering isn't the only objective. 
The real questions are how can a small farmer benefit from it? How can progress be made? How can they be sure their efforts are not going to waste and will actually save precious time? How can they add value and achieve better utilisation? How can they increase profit margins with the use of technology? Small-farmers are getting trained to deploy and use sensors and access laptops and tablets, gather data; compile, process and analyse data and make optimal use of technology. Digital Dera equips agricultural stakeholders with technology and artificial intelligence advancements to improve the sector. 
In the initial stage, Internet Society, Accountability Lab Pakistan and PTCL played a pivotal role in providing the much needed connectivity infrastructure, internet access and digital capabilities to Digital Dera in Pakpattan, by setting up an Internet Tower in the region as internet availability is an issue in major agricultural zones of the country. 
Small farmers have been provided dashboard access to the portal. 
Besides, they have been provided with tablets. Presently, volunteers called "champions" are providing training to these farmers. An example of activities apart from the face-to-face training is a picture that can be taken of infestation of a crop by the farmer or champions. They can readily search online what is the problem and what is the solution for it, which fertiliser spray is required for their crop. Digital Dera has also automated the region's manual tube well system so that the water distribution to the crop fields has become automated. Next, the startup is going to use drone spray machines. 
Digital Dera has become the go-to model for creating and scaling smart villages in the country.
Source to the article: The NEWS on Sunday (TNS)